Už budu rodit?
před 5 lety, 16. dubna 2019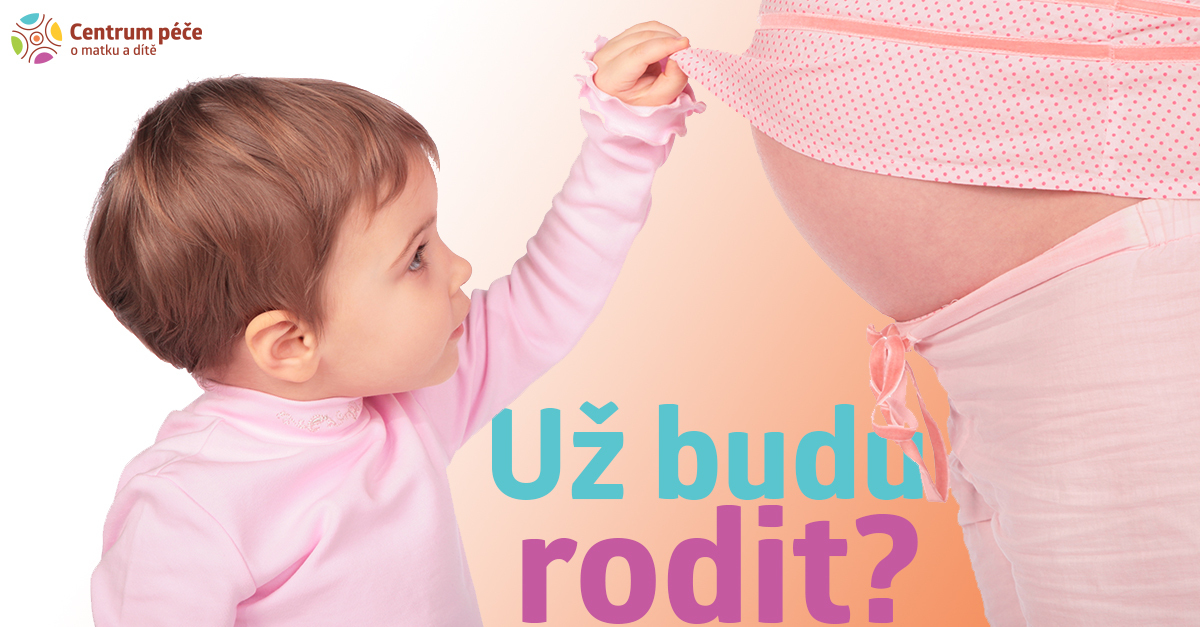 Těch devět měsíců uteklo jako voda a už stříháte metr. Porod se nezadržitelně blíží, ale Vy stále nevíte, kdy vlastně jet do porodnice? Už máte po termínu a stále nic? Pojďme se podívat na několik základních věcí, které se váží k času těsně před porodem.
Průměrná prvorodička začíná rodit ve 41. týdnu těhotenství + 2 dny. Tedy 9 dní po plánovaném termínu porodu.
Než po první kontrakci začnete všem volat, že rodíte, tak chvíli počkejte. Skutečné kontrakce jsou pravidelné a s postupně se zvyšující intenzitou. Prvorodička se "slabšími nervy" může o odjezdu do porodnice začít uvažovat, pokud jsou kontrakce po pěti minutách, nestane se ale nic, když počká doma třeba až na jednominutový interval.
Prvorodička obvykle rodí mezi 18 a 24 hodinami. Jedná se o průměr! Někdo může porodit za dvě hodinky, někdo za téměř den a půl.
Pokud jste schopná bolest ignorovat, tak ještě nerodíte. Stejně tak platí, že pokud si nejste jistá, zda už "to" přišlo, tak to obvykle ještě nepřišlo.
To, že z Vás odejde hlenová zátka, vůbec nemusí znamenat, že se porod blíží! Může totiž odejít klidně i v řádu dnů před porodem.
Doma před porodem jezte vše, na co máte chuť. Za prvé Vás čeká proslulá nemocniční strava a za druhé na porod budete potřebovat hodně energie.
Pokud můžete mluvit nebo se smát mezi svými stahy, tak jste stále na samém začátku porodu.
Pokud už začínáte funět jako při těžké práci nebo řvete jako tur, tak už je pravděpodobně porod v plném proudu.
Pohybujte se! Choďte, sedejte si na těhotenský míč, různě se pohupujte, ale hlavně nezůstávejte v posteli, pokud to není skutečně nezbytné.
Nezapomeňte, že stále dýcháte i za dítě! Porod je při tom pořádná makačka nejen pro Vás, ale i pro něj. Myslete na to a dýchejte pořádně za oba!
Míra rozevření děložního hrdla vůbec nemusí signalizovat, jak rychle porod proběhne.
Porodním bolestem se nevyhnete. Můžete je zmírnit epidurálem, ale stejně to není příjemná zkušenost. Nepropadejte ale panice a strachu. Věřte svému tělu, že dělá přesně to, na co bylo stvořeno.
Nebojte se jít do sprchy kdykoli během kontrakcí. Porod to nezpomalí a Vám uleví od bolesti.
A hlavně nezapomeňte, že porodem to začíná a nejtěžší budou stejně první týdny s miminkem!